The Bhutanese spirit has always been inherently optimistic, a recognition of the interconnectedness of the universe. We invoke blessings for good fortune to imbue our best intentions and greatest endeavours. Bhutanese art too, emerges from this sensibility. Traditional paintings and motifs signify auspiciousness and goodness, meant to bring healing wherever they are placed.
We hope that the serene beauty of Bhutan and her spirit, expressed in colour and form by 68 artist in more than 100 artworks will uplift, inspire and heal. We wish the viewers in Brussels a healing experience!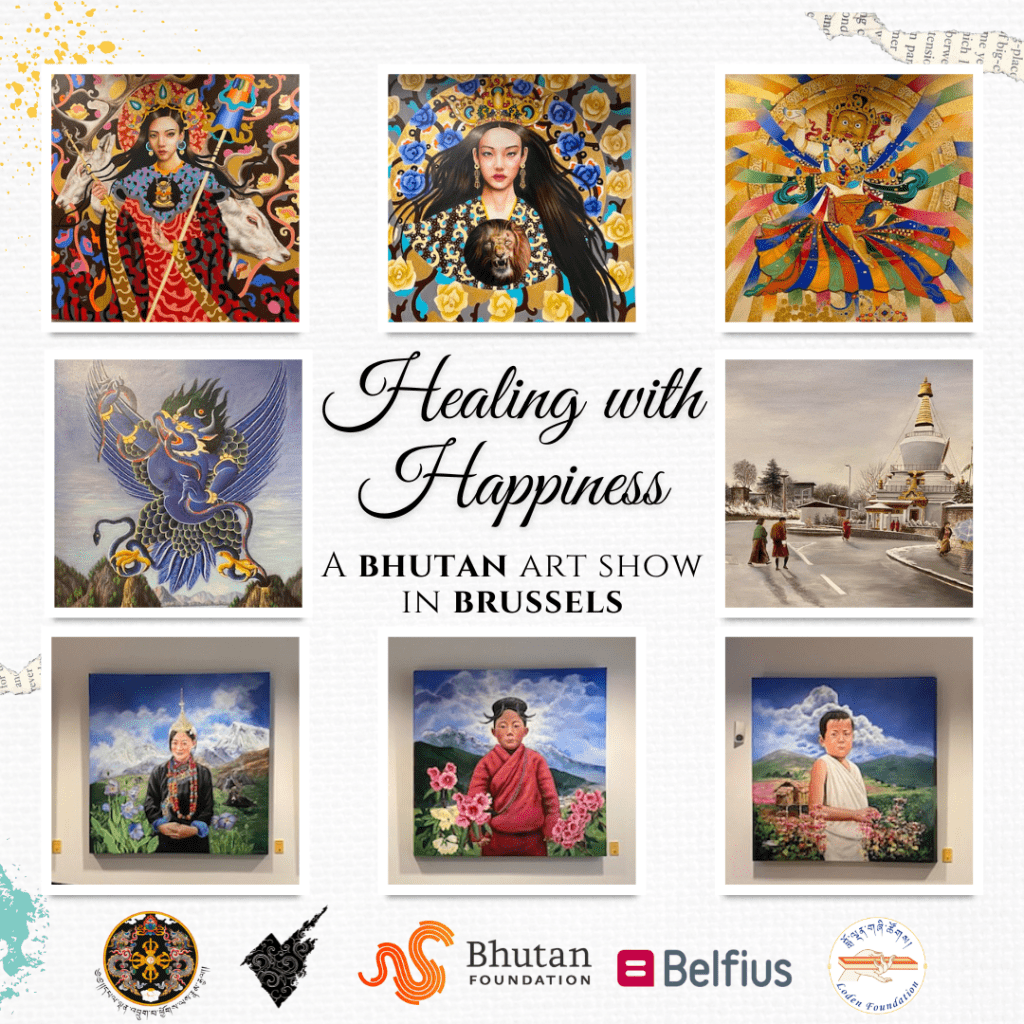 This joint project was possible with the support from the Ministry of Foreign Affairs, Royal Government of Bhutan, VAST Bhutan, Bhutan Foundation and Belfius
Any friends and supporters of Loden Foundation in Belgium or in Europe we would appreciate if you could visit the Art Exhibition happening at the Belfius Bank in Brussels, the exhibition will continue for another three months for now.
Photo: Gerard Tardy